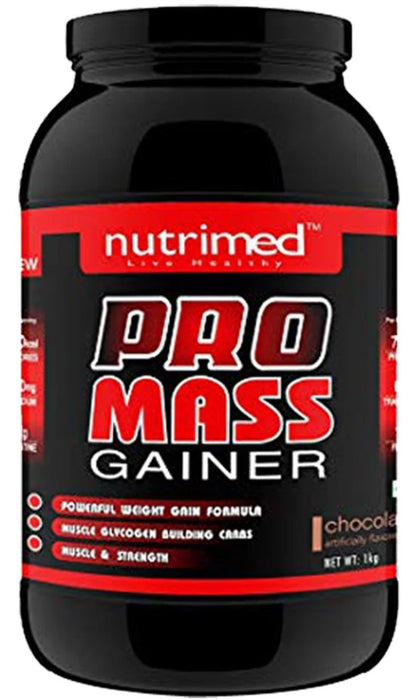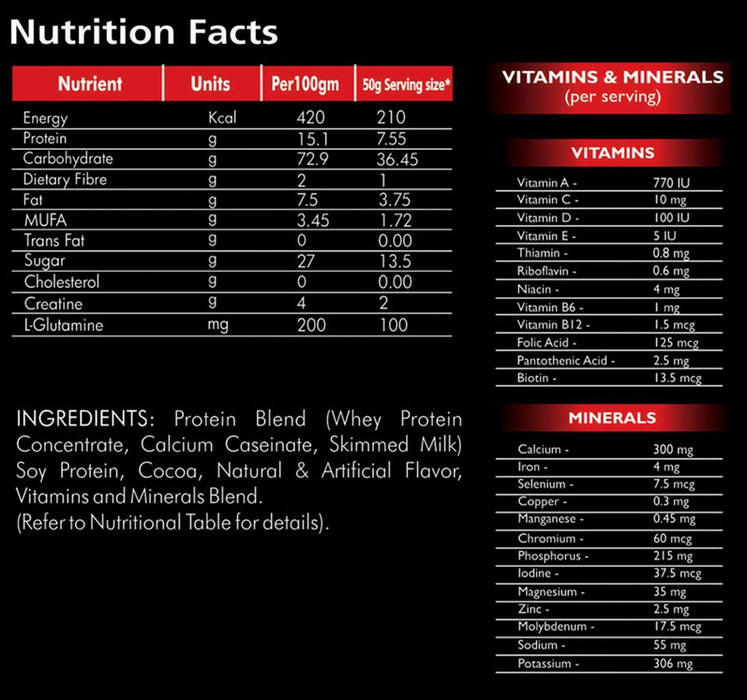 view nutritional info
PRO MASS GAINER
ONE SERVING: 1 SCOOP (50 gms)
NUTRIMED PRO MASS GAINER:
is a perfect blend of Whey Protein, Casein and Milk Protein; fortified with Glutamine, Creatine, Minerals & Vitamins; all of which would provide essential nutrition for maximum Mass Gain and Lean Muscle Growth.
It supports endurance, recovery and general health with amino acids coming from its rich protein blend.
Pro Mass Gainer is a powerful weight gain formula. This instantized powder makes a sizable post-workout and between meals shake. It gives you the tools you need to pack on pounds and - when coupled with serious weight training - develop your physique to the fullest.
HIGHLIGHT POINTS:
-Consuming more calories has never been this easy or tasted so good.
-420 Calories in one serving when taken with 250ml milk.
-16 grams of protein per serving when taken with 250ml milk.
-Enhanced with Creatine, Glutamine, and Fiber.
-25 Vitamins and Essential Minerals.
TIPS:
While using Blender : By adding few high energy ingredients to your shake, you can blend up a delicious meal. Try adding fresh fruits (bananas, strawberries etc.), peanut butter, yoghurt, almonds or other such ingredients. 
PER SERVING (50g Scoop):
You recently viewed
Clear recently viewed