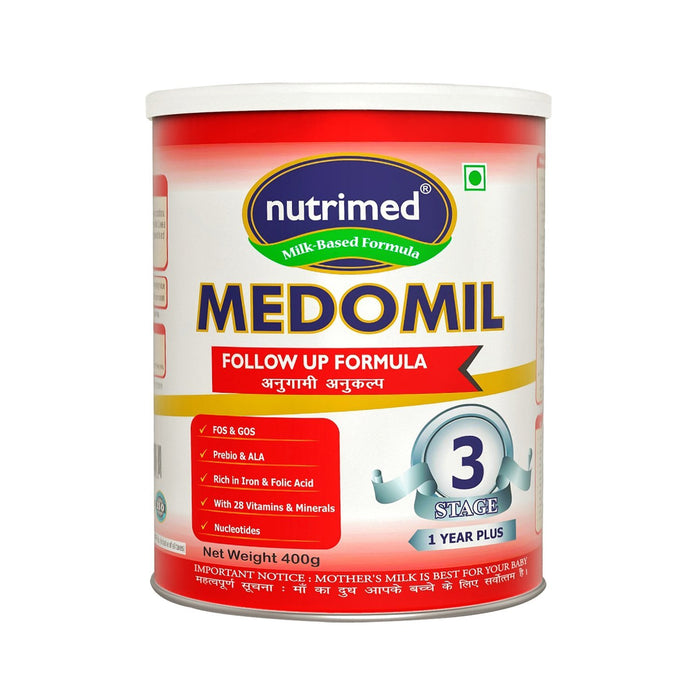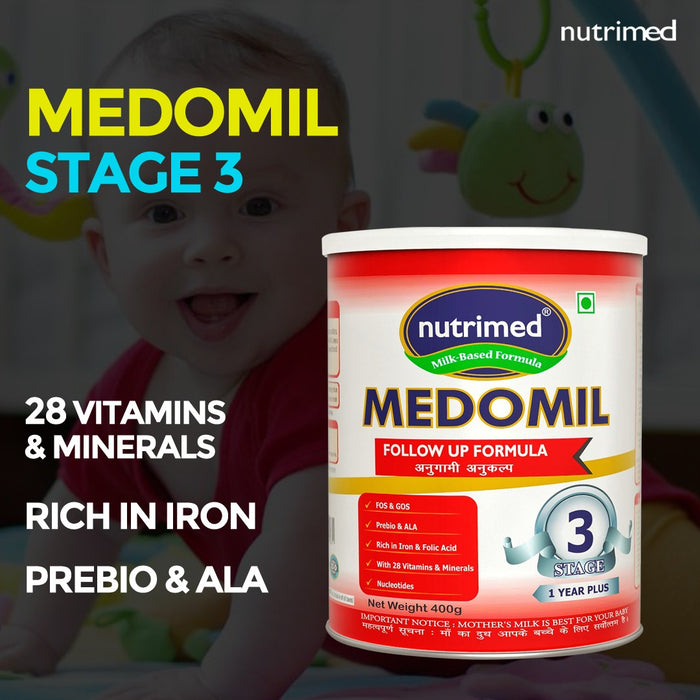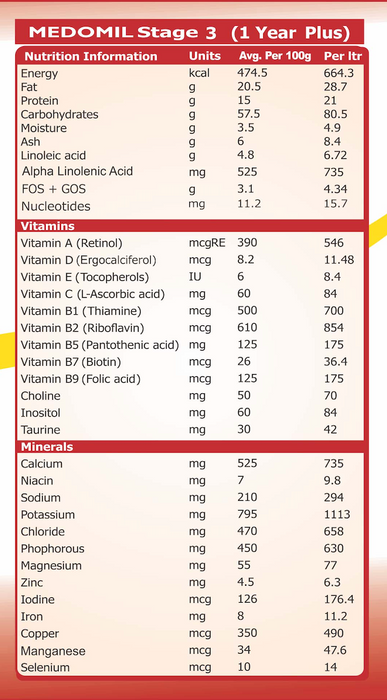 view nutritional info
Medomil Stage 3 Follow Up Formula (1-3 Years) - 400gms
This Infant milk powder has been made to comply with the composition of Codex standard, Indian standard, GCC standard.
This is pleasant milk powder, free flowing nature, slightly sweet, characteristic composition, free from any foreign materials, neutralizers, preservatives or any off-smell.
Color is creamish/ whitish.
India's First Infant Milk Formula which offers Prebiotics.
You recently viewed
Clear recently viewed