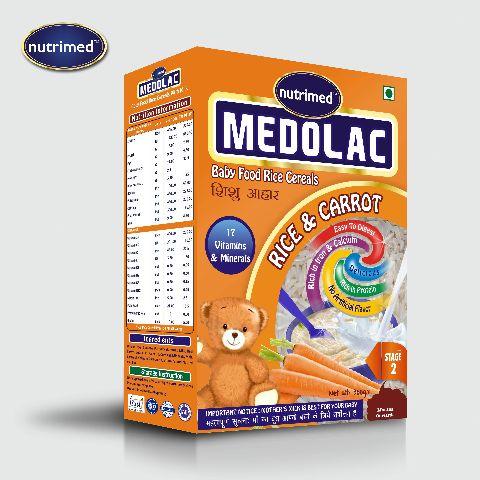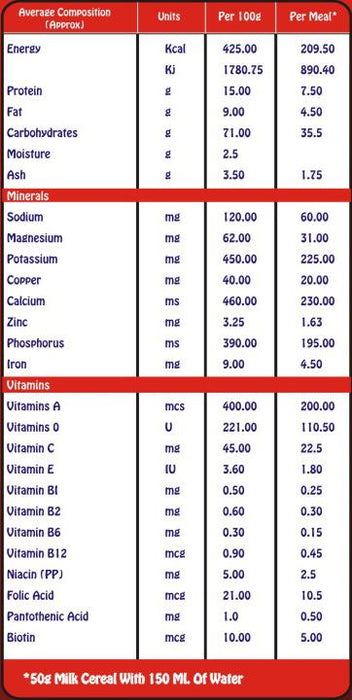 view nutritional info
Nutrimed Medolac:
- Medolac is a complementary food for babies after 6 months when breast milk alone can no longer cover the baby's growing nutritional requirements.
Cereals & Milk:
- Medolac provides the combined benefit of cereal and milk. It is free from added artificial colours, flavours and
preservatives.
- Each serve of Medolac provides the goodness of cereals with 17 vitamins & minerals.
- Each serve is nutrient dense and suitable for the baby's small tummy.
- Rich in iron calcium, potassium, and provides Vitamin A, D, C, E, B1, B2, B6,B12, PP, folates & Biotin.
You recently viewed
Clear recently viewed