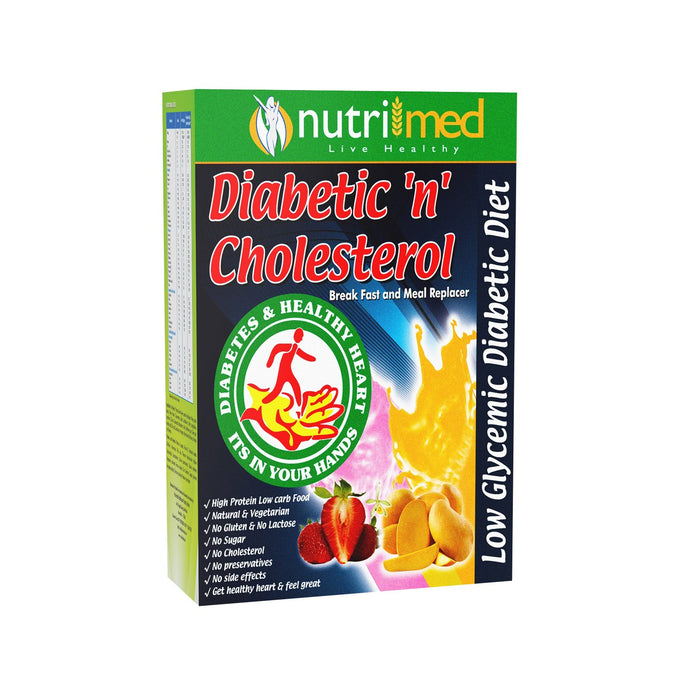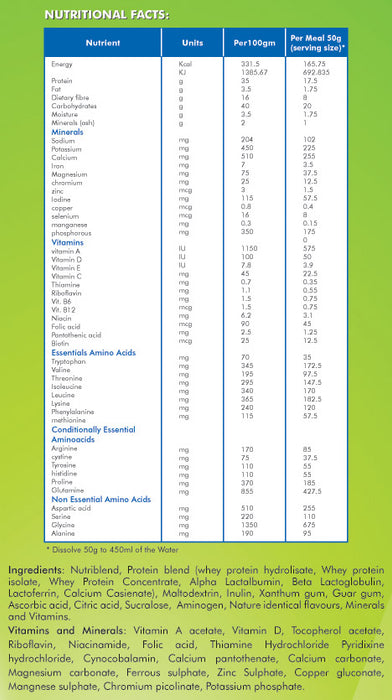 view nutritional info
NUTRIMED DIABETIC N CHOLESTEROL
A high Protein, Low Glycemic & Low Carb diet to control Blood Sugar and Cholesterol.
 Stabilizes Blood Sugar & Cholesterol in just 10 days.

 High Fibre Food.

 Provides all essential nutrients, removes toxins and fat deposits from the body.

 Spikes Insulin.

 Helps as safe natural laxative and eases Constipation.

 Fortified with essential Vitamins, Minerals and Amino Acids.
RECOMMENDED COURSE:
4 Diabetic n Cholesterol boxes for total of 32 days (Each box lasts for 8 days).

EXPECTED RESULT:
Normalization of blood sugar level within 2-3 weeks of usage - in 100% natural way and depending less on allopathic medicines.

PER DAY SERVING (25 gms x 2 times):
Protein - 17.5 g
Fibre - 8 g
Calories - 165 kcal
Calcium - 255 mg
You recently viewed
Clear recently viewed