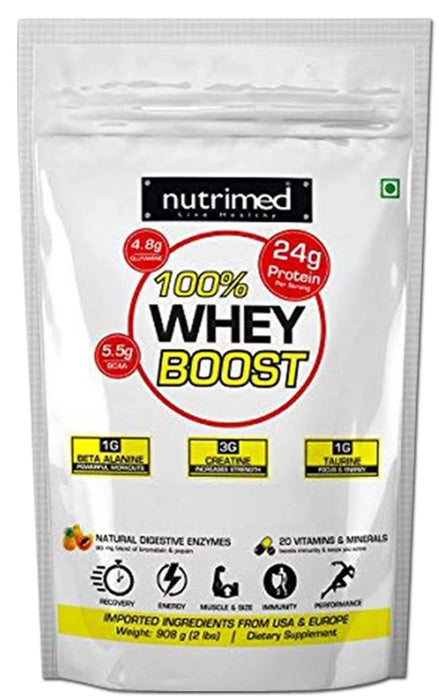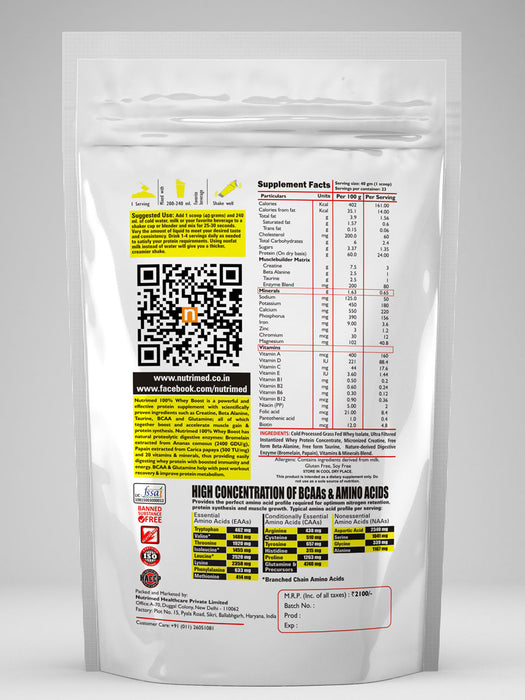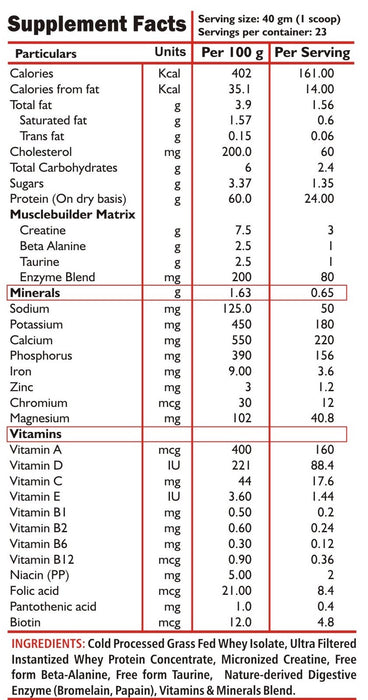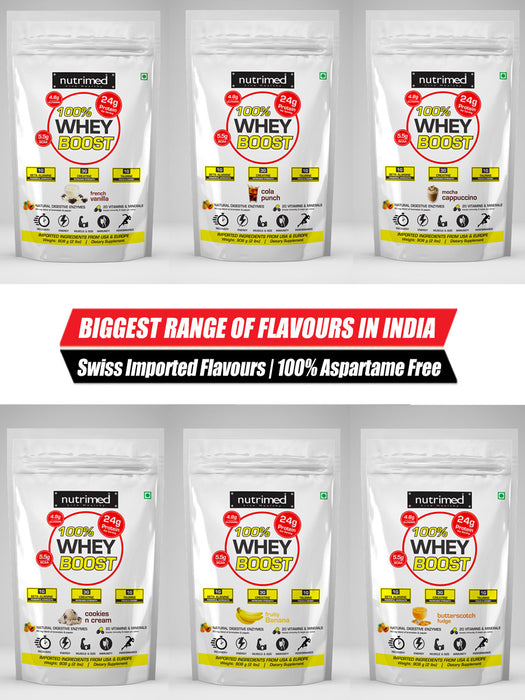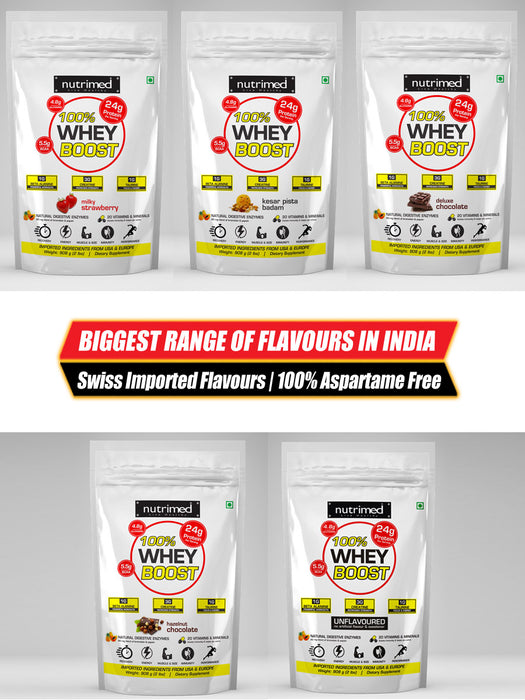 view nutritional info
100% Whey Boost 2 lbs (with Enzymes/Beta Alanine/Taurine)
BUY with 100% Confidence !
- 24g Protein per Serving | Available as Unflavoured & in 10 Delicious Flavours.
- Exclusive 100% Whey protein only formula (Whey Isolate + Whey Concentrate)
- Packed with muscle building BCAAs & with Musclebuilder Matrix (Beta Alanine, Taurine)
- Powerful 80 mg proteolytic digestive enzymes blend (Bromelain, Papain)
References

(1) Selsby et al., 2004. J. Strength and cond. Res. 18(2):311-315.
(2) Hoffman, J., et al. (2008). Beta-alanine and the hormonal response to exercise. Int J Sports Med. In press.
(3) Zoeller RF, Stout JR, O'Kroy JA, Torok DJ, Mielke M: Effects of 28 days of beta-alanine and creatine monohydrate supplementation on aerobic power, ventilatory and lactate thresholds, and time to exhaustion. Amino acids 2007, 33(3):505-510.
(4) 

Willoughby and Rosene., 2001. Medicine & Science in Sports and Exercise. 33(10):1674-81.
A superior formula should have an equally superior taste.
Each delicious serving is 100% Aspartame FREE.
We use the most premium & safest sweetener - Sucralose, which is imported from UK & our flavours are imported from Switzerland from world's no.1 flavour manufacturer.
Convenient 2lbs bags means you can split flavours and taste the range when you buy in bulk.
Find out for yourself what protein should taste like.
EXCLUSIVELY FORMULATED FOR...
SUPERIOR ENZYMATIC GRADE WHEY
Every serving contains 80 mg powerful blend of natural proteolytic enzymes - Bromelain extracted from Ananas comosus (2400 GDU/g), Papain extracted from Carica papaya (500 TU/mg).

 GRASS FED COWS (New Zealand & USA)
As one of the largest sports nutrition manufacturers in India, we look globally for suppliers who have the scale and technology we demand.
Our cows are grass fed 'happy' cows that pasture in New Zealand & USA farms.
- DIRECTIONS TO CONSUME -
You recently viewed
Clear recently viewed