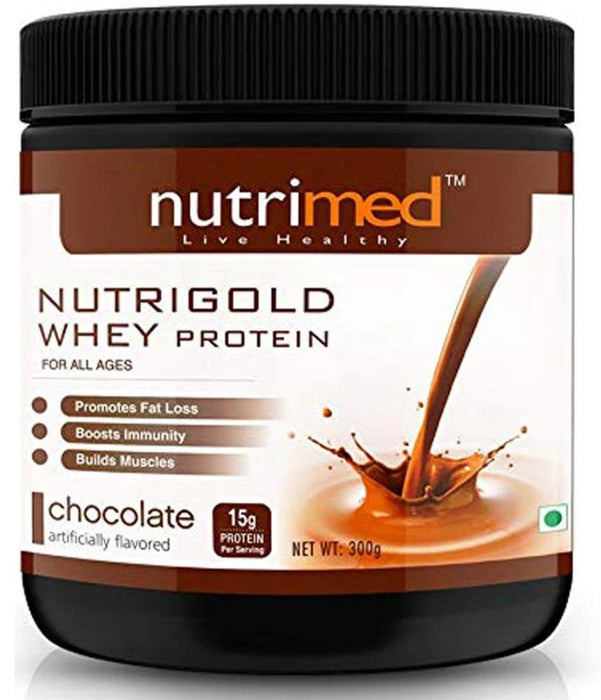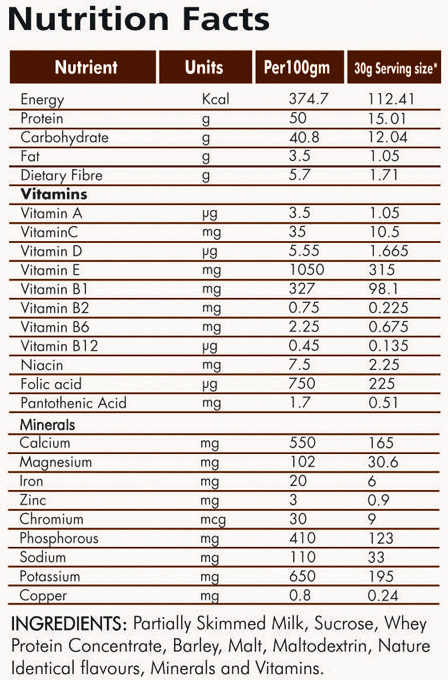 view nutritional info
Nutrigold Whey Protein:
This great tasting high quality, non-fat protein blend is an ideal way to meet your protein requirement throughout the day. It provides a full 15g of protein per serving, plus essential nutrients to assist with your fitness goals, to help satisfy hunger and give you lasting energy.
Loaded with 24 Vitamins and Minerals, including protective antioxidants. It has best quality Whey Proteins with high protein efficiency ratio and high biological value.
It is a Protein Supplement for All age groups providing optimal nutrition.
It promotes Fat loss by release of Glucagon & inhibiting insulin release. It also enhances immune system and builds muscles by stimulating maximum protein synthesis. Nutrigold Whey Protein encourages bone growth and helps to prevent Osteoporosis. It helps lower cholesterol & triglycerides.
- RICH IN FOLATE, IRON, CALCIUM, EFA (Essential Fatty Acids) & DHA
Blend or Stir 2 scoops (30 grams) of Nutrigold Whey Protein with 240 ml of water or skim/toned milk and
enjoy! Take mid-morning and/or mid-afternoon to help meet your daily protein requirements.
Per Serving: 1 scoop (30 g)
Protein - 15 g
Fibre - 1.71 g
Calcium - 165 mg
You recently viewed
Clear recently viewed